Using Strengths For Sales Teams Who Want More Than 1 Elite Rep
Podcast: Play in new window
Subscribe: Apple Podcasts | Google Podcasts | Spotify | iHeartRadio | Stitcher | Email | TuneIn | RSS | More

Applying Strengths For Sales Teams Can Boost Performance 
If you look over those moments where you closed a deal or knocked out a killer proposal, you were likely in the zone. That whole idea of "flow" or being in the zone - it's a clue to your greatest strengths. Work feels effortless because either you were at your genuine best or you were dealing with a seller who was. 
In this episode, Lisa Cummings and co-host Joseph Dworak reveal how voracious learners study up on a bunch of popular selling methodologies. Yet, sometimes they fail because they're implemented as if each person leads through the same strengths. 
You'll explore using strengths for sales. It's an individualized approach, yet it's easy to do because you're amplifying each person's good spots. 
Here's their conversation: 
Lisa: You're listening to Lead Through Strengths, where you'll learn to apply your greatest strengths at work. I'm your host, Lisa Cummings, joined today by Joseph Dworak, another host,  Lead Through Strengths facilitator, and sales extraordinaire.
Joseph: Hello, thank you.
Lisa: Well, today I would love to talk to the audience about using strengths for sales teams - in the context of selling. So you have this unique position that I haven't seen in too many people, which is you've been a CliftonStrengths facilitator full-time, you've been a seller full-time, you've been a leader of sales people full-time, you've had a really wide array of these kinds of roles that allow you to know the philosophy behind strengths but also know how to put this into really practical application for a team. 
Now, of course, not every listener that we have is a salesperson or on a sales team. So as much as we can today, we're going to apply this and make it functional and useful for somebody who might be able to pitch an idea in a business meeting, make a business case, do some influencing, because everyone is selling ideas. But when you think about using strengths for sales, let me just kick it off and say, "Say more about that." How do you see this benefiting a sales team?
Joseph: I mean, so many ways. I think, people buy from people who they like and trust. And that's debated in the sales world but I would stick with that. And I think, at a really baseline, if you know who you are, you know how you're wired and you enter into a relationship with people in a way that's authentically you, that will differentiate you as a salesperson. 
So if you're not authentic, I don't trust you, I'm not buying from you. Even if you have the greatest thing in the world, I'll find someone else to buy from.
And one of the things in my current setting, which, I just absolutely love my company — they're fantastic, great culture — we from the top have been modeled to say, "We may or may not be a fit for you. If we're not, there's no drama with that."
"If we are a good fit, great, let's keep talking. We know you have options. You could build something yourself. You could outsource, you could look at a solution like ours." And we try to do that up front to say, "We're not here to push anything on you that doesn't work." 
Our products take sometimes a year, sometimes four months, sometimes a year, and they're with multi-billion dollar companies, and so it's very un-transactional that way. And if we're in a competitive situation, which we often are, if other people are selling in competition with us and they are not those things, we will stand out. 
And so I think the baseline "I know my strengths. I'm authentic in that. And I'm really upfront," that can help. And I think, obviously, like you mentioned, that can apply to people who are not in sales roles — just being authentic and being you. So I hope I answered your question, Lisa, but that's what I think about.
Lisa: You did, and you were taking me back to memory. So being in sales roles early in my career, where you had to memorize a script, and you were supposed to walk in and do a cold call, by opening a front door to a business and then launching into some scripted thing that doesn't sound like you at all - I remember, it felt so awkward until I decided to just discard that and do my thing. I was figuring out how to use strengths for sales before I knew it was a thing. Before I figured that out, it was awful. 
I worked next to a mall, like old-fashioned indoor malls that you could walk into all the stores. There was a Franklin Covey store in there and they had all these inspirational planners and quotes and. It was my tool to revive my energy. After cold calling all day and just feeling so horrible because I was acting like someone else, I would start in the car, reloading on Zig Ziglar audio. And then I would go to the Franklin Covey store to try to re-energize myself with quotes and inspiration because it was such a draining effort. 
But of course, it's all misplaced, like looking back on it from the future, I can see, oh of course it was really draining because I was using someone else's words, someone else's approach. Nothing about it felt right for me, and when someone receives you being disingenuous, I wasn't being that in a skeezy way but just like not me, they felt it. They felt my awkwardness. It makes them not trust me. Everything goes wrong about it. It wasn't strengths for sales. It was a template for sales - and it only worked for 2 or 3 people out of thousands.
Use Your Strengths To Formulate Your Own Effective Selling Style
Lisa: How do you help someone feel genuine when there are targets and quotas they have to cover? And, different companies have different types of requirements, but how does that come in where they can still honor who they are but they can also honor some of the requirements that the company might have with them? Can you use strengths for sales teams to align both sides?
Joseph: That's a really good question. I think I would answer it two ways. One, I think if you hire the right people, that's not super hard. So I think Marcus Buckingham talks about...if you ever have to warn someone, you've made a casting error. So I always think about that, like, the best people that I've hired and the people who have done well, it's just directing them in the right way and helping them be who they are in the thing. But typically, like you've thought about that role, and you've made a good hire. And hiring is hard, but I love doing it. It's one of my favorite parts of the job. 
The second piece is, I think, and I have to go back as you were talking before... I think I remembered a story, when I ran an admissions office at the university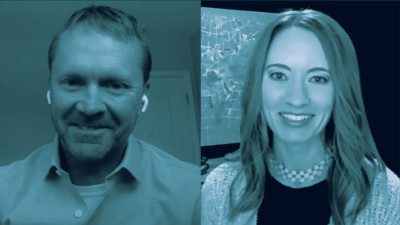 as you know, I've been kind of a career tourist and I'm always like, where we'll end up next, but it's been a fun ride — but when I was working in the admissions office in the university, I remember one time, my associate director was trying to get a lot of calls made to invite people to an open house. And she was enlisting people who normally didn't help us with more client-facing things.
She was asking one of our office interns who was really introverted and really not wired for influencing people. She was more of the really organized, really productive kind of person. But she was like, "Hey so and so, you're going to make these calls."
I remember I came back and this person was doing their darndest to make the call that they're reading a script. They did it, but it sounded terrible. And I remember talking to my Sales Director, and I'm like, "What are you doing? So and so shouldn't be making calls." 
"Why not, I gave her a script." 
And I'm like, "If you've given a script, you're probably a little bit off." And I'm not dissing scripts. And I'm lucky too, I have enterprise sales folks who work for me, so they're pros of pros, and they're selling billion-dollar accounts like, they are at a certain level of functional expertise, where they do not have a script, typically.
They may think about things that they want to say and hit, but I think the short answer to your question is, I think a lot has to do with hiring, and then I think you need to get people... I'm very results-oriented as a manager, so I give people different paths that they can choose to get to those results, where it doesn't have to be a formula that they follow. 
And I think not everyone does that. But that's my, kind of where my background helps. It allows for their strengths in those different paths to get to the results.
Lisa: Yeah, interestingly, that is a perfect way to sum up the strengths philosophy. It's not going to be that every single rep must make this many first calls on Monday, and take this many steps on Tuesday. Instead, using strengths for sales teams is giving them the performance outcomes and then working from that point of view, not working from the point of view of a one-size-fits-all. 
And I have heard people go down that path with something like, "Oh, well, our organization uses the Challenger approach." And then they're like, "Well, anyone who acts like a lone wolf is bad, and anyone who acts like a challenger is good, and anyone who has a relationship sales is bad,  because here, we are challengers." 
And they kind of bastardize the philosophies, and then make it sound like the only way for you to be successful in this organization is to use this one stereotypical way to talk to someone else. And it's just the opposite of strengths for sales teams. 
Joseph: Well, yeah, and I'm really fortunate again. At my organization, my boss built a culture before I got there of, we look at… I mean, we're trained at Sandler, people have read Challenger, like, we're going through all of Jeb Blount's cascade of books that he has in trainings, we worked with a gentleman called Joe Thomas out of Utah. And my boss is very much like, "We're going to provide you a lot of different methodologies, and we're going to combine them to be the unique best one for your talents. 
But it's definitely the strengths that's in with that, because it was already like, we're not just Challenger, and there are people who use Challenger, but there's also people who are really Sandler-based, or there are people who are Impact Advantage based. 
And we like to joke that my boss is like a ninja of all of those things, so he can pull out like the right one at the right time. It's truly amazing to watch someone who's done it for 20 years, and he studied, like, this master's level of sales because different situations call for different methodologies. So it also allows you to be flexible when you're in that moment.
Strengths For Sales Is All About Being Authentic And Focusing On Fit
Lisa: Yeah, that sounds very much like using someone's natural talents to honor their style. I remember being sold to as a business leader by someone who I knew personally. And when he was leaving the room, he did the old-fashioned Columbo technique on me, like - go back to the door, and you put your hand on the doorknob, and as you're leaving you, you have a thought, "Oh, one more thing." 
I mean, it was totally obvious that I was getting techniqued. There was a tactic being played like so clearly in front of me. And it lost so much credibility, because I'm like, "Hey, man" (I won't say his name here), I know you," like, I got that moment, what that moment was. 
It kind of undid everything that he had done before because it felt like a lie. And if I circle that back around to the way that you opened this up, it's about honoring who you are, what your talents are and how those show up to set you up to be at your best.
The person who leads through Empathy and Connectedness and Developer and Harmony, they're going to approach sales differently from the person who leads through Analytical and Deliberative and Focus. It's going to look different. And it should, because it's going to feel right to them. Using strengths for sales teams is simply letting each seller do what puts them at their best.
Joseph: Yeah. And, and one thing that I've appreciated getting back into in the software world is, sales is one of the hardest jobs. It's one of the most complicated jobs because you're being a consultant, you're being a project manager, you're being a coach. Sometimes you're being a sounding board, like, especially with the enterprise-level sale, where you're dealing sometimes with 50 people in the course of the sale. You have to be a politician, you have to be a diplomat.
There's all these different things. It's interesting, the older I get, the more I realized, yeah, someone sees your technique, and then, "oh, no, that's a killer." You just have to be you. 
I can think of someone who I ran into who was like that. They were really good at taking all the pieces, and they could put it into play. And they would say it and it just felt really inauthentic and rigid. And it was interesting, because after I didn't work with that person anymore, there was feedback from prospective clients who articulated that to me, kind of like what you just did, with the Columbo technique. And it's like, "Oh, no, we don't want that. We want it to be seamless. We want it to be helpful." 
And ultimately, it's about people, going back to, "Do they like and trust you?" And so you have to start there. And so if you... they start being like, "Are you using like some Jedi mind tricks on me?" That's not gonna go well. But I'm still learning a ton. And it's been great to be in an environment where they support learning that way.
Lisa: Yes. Well, I think this is a great way to end the episode and broaden it. Because, number one, you started the episode talking about focusing on fit, and that is a brilliant way to apply the concepts that the best sellers use. Even if you're just trying to influence somebody in a meeting, and you're in an operations role, and you have nothing to do with sales, if you're talking to an audience and you're trying to offer an idea that you hope they will consider, If you focus on fit, it puts you in the other person's shoes, and it makes your message more palatable for them. 
So I think that you offered a lesson that anyone could use in any role, even with your kids or your significant other. It's making an idea of something that fits both people.
Joseph: Yeah, that's harder with family. I think my significant other will say like, "You need to parent that way too." So I'm like, "Oh, sales is easy compared to parenting. That's a whole another conversation."
Lisa: We'll save that for another episode. Well, with that you've been listening to Lead Through Strengths, getting some great ideas about how to use strengths for sales, and how to not get stuck in that world of just being a user of tactics but instead coming forward with the genuine you using your differences to be your differentiators on the job. 
If you would like Joseph to come in and do some team building with your team related to CliftonStrengths for sales teams, then be sure to request him over on our Contact Us form. 
Alright, with that we will see you next time as you claim your strengths and share them with the world. Bye for now.
Sell More Of What You Offer Through These Additional Strengths Resources
The idea of 'easy buttons' supports this episode's topic, as it encourages teams to tap on their natural talents, or whatever comes easily and enjoyable for them, instead of what drains them (such as following a script in selling or focusing on their weakness zone). If you want to sell better or have better influence, use strengths as easy buttons for better performance.
Or listen to Andy Sokolovich as he shares tips on influencing audiences through strengths. These include identifying your talents and spending 80 percent of your time doing what you naturally love. So in the context of selling, that could be storytelling or just meeting people and talking to them. Again, it's about being authentically you.
Finally, in the episode Use Strengths To Create Customer Moments, Mike Ganino underlines the importance of creating an environment that helps each person bring their best performance to work. It's about using individual strengths to get the experience you want for your customers and employees.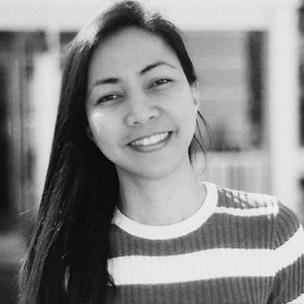 Carmie is a professional writer and editor at Lead Through Strengths. Having spent 8 happy years with a nonprofit child organization as a storyteller and sponsorship relations team manager, she continues collaborating with others across the globe for the joy of human development and connection. Her days are powered by coffee, curiosities, cameras (film and digital), music, notebooks, and a cat. Where books are home, she's home. She calls her Top 5 StrengthsFinder Talents "CLIPS" (Connectedness, Learner, Intellection, Positivity, and Strategic)–you know, those tiny objects that hold connected things together. She'd like to think she's one.