LET'S GET YOU BACK TO ENERGIZED
Are you ready to get through the muck so you can enjoy life again?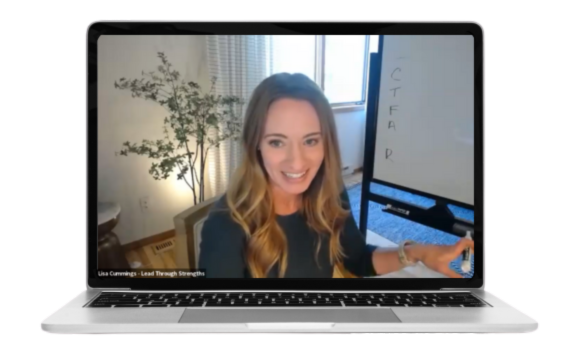 Get Coached on CliftonStrengths - Reasons People Come for Coaching
You've read StrengthsFinder 2.0 and you're wondering "now what?" Debriefing your report with a pro can help you orient your strengths toward your goals at work and life. Whether you have your Top 5 report, Your Full 34, or a specialty report, we can walk you through the deeper insights.
Are you a thought-looper? If you have a tough decision on your mind, let's cut through the loops with a machete. I will teach you how to decide - and then to act out of that new decision. You get to make the decision though. No judgements from me on which one is right or wrong.
When you're a leader, you often have no one to talk to about your growth, weaknesses, trials, and issues. Coaching is a space where you can work out your plans, growth, and issues without the "internal risks" of the conversations that happen when you're in the thick of it. You can talk to me about anything - even your ugly, messy inner-thoughts. We'll work through them so you can come to a path you're happy with.
Have you always wanted to start up a side-hustle? Do you love coaching, training, and speaking - and you want to do your own thing - but you're totally chicken because you don't know where to begin or whether you could pull it off? I've been there, and I can help you build it in the background while you have room to experiment.
I have a special place in my soul for this - having lived through it. Coaching on this topic helps you figure out how to manage your work-life, set expectations with those around you, and use symptoms as something *helpful* - even when you're emotionally and physically overwhelmed or disappointed.
Overwhelm is optional, although it doesn't seem like it. ALL of the suffering from burnout, disappointment, and workaholism is optional, yet it's tough to break free. I can help you observe your mind and find the source. From there, you can choose how to approach things with a new-found freedom that might just sound impossible as you're reading this.
Coaching Versus Teaching: If you met me as a facilitator or speaker, this is a little different. Coaching is not about me teaching you as much as it is about asking questions so that you can get to your own insights. It's one of the most powerful things you can do for yourself because it helps you manage your mind in many situations beyond the 1:1 coaching.
You might be here to get coached on CliftonStrengths, yet we can coach on any topic. Strengths, weaknesses, a sister-in-law you're fighting with, or a teammate who cooks too much microwave popcorn in the office...whatever is tripping you up.
Packages or One-Off: I'm unique in the offering of one-off scheduling. Most coaches prefer for you to do packages of 5 or 10. Someday, I might change my mind. For now, this works great for clients and for me. Buy them one at a time, and coach with me as often as you'd like. Some want weekly. Some want quarterly.
Location: You choose whether we meet by Zoom, by phone, or asynchronously on the Voxer app. No hair and makeup required 😉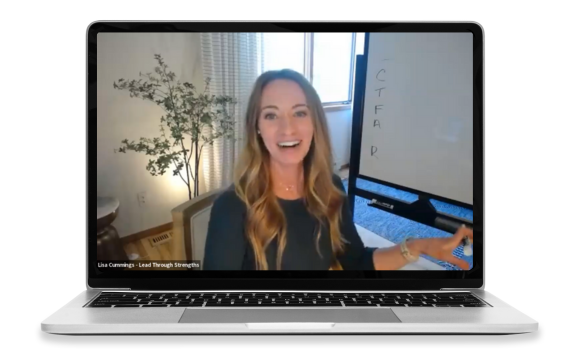 Meet your Coach - Lisa Cummings
Get coached on CliftonStrengths from one of the most experienced in the industry. You can see Lisa featured in places like Harvard Business Publishing, Training Magazine, TEDx, Forbes. With an MBA and experience as a corporate executive, she brings you a fun-loving approach, focused on getting results and living the life you've designed (rather than the one you stumbled into).
Lisa's Top 5 CliftonStrengths Talents
Strategic | Maximizer | Positivity | Individualization | Woo
Coaching Credentials
Lisa is a Gallup Certified strengths coach, and a Life Coach School trained life coach.
Fun Facts
She's a drummer, hiker, and wildlife-trail-cam-muser (you'll have to ask). Out of Colorado or Texas, depending on what weather calls.
What People Say about Coaching with Lisa
THANK YOU!!!! Yes I was yelling because I found so much value from our conversation.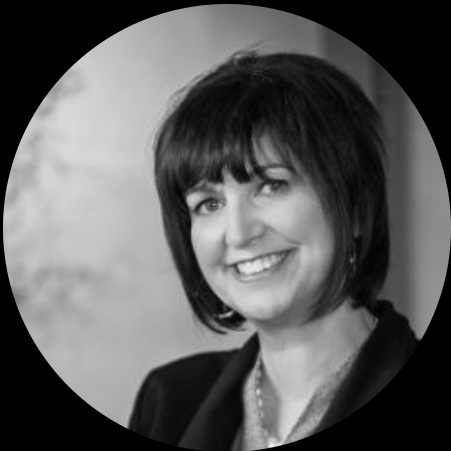 Lisa's coaching changed my life. She helped me see the subtleties in my Strengths and how they apply in my work and life. She broadened my understanding of each Strength, which helped me to use them for maximum impact. If you want to focus on your Strengths instead of obsessive over your weaknesses, Lisa is a dynamic, insightful, thoughtful and challenging coach.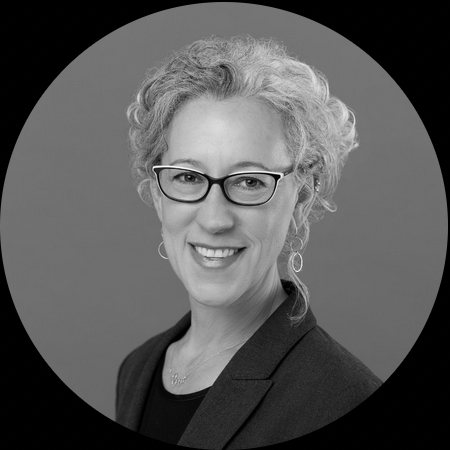 I was running on fumes and your encouragement through Strength Finders guided me through the process of finding what I'm good at. While I thought for years I would never start my own business because of a lack of courage, I realized it was because I lacked clarity. The past 20 months have afforded me the opportunity to figure that out and I wanted to say, thank you!