CliftonStrengths Facilitators - StrengthsFinder Trainers
Meet Lisa
Owner. Founder. Lead Through Strengths podcast host. Maker of the company vision. Gallup-certified strengths coach. Featured in places like Harvard Business Publishing, Training Magazine, and Forbes. She has delivered in-person events to over 20,500 participants in 14 countries. She also loved virtual training before it was cool. With an MBA and experience as a corporate executive, she brings you a practical approach, focused on business results. With her creative and fun-loving style, she makes your big performance goals feel personable and attainable.
Top 5 CliftonStrengths Talent Themes
Strategic | Maximizer | Positivity | Individualization | Woo
Fun Facts
She's a drummer, hiking enthusiast, and a wildlife-trail-cam-muser out of Woodland Park, Colorado or Austin, Texas.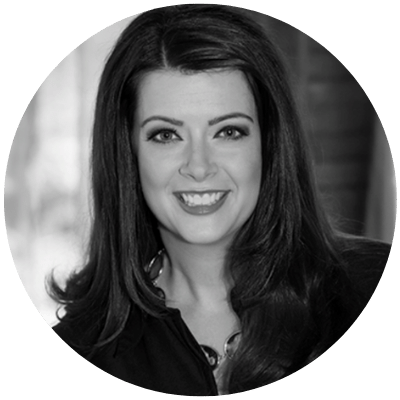 Meet TyAnn
As a CliftonStrengths trainer, she creates strategic people-practices that actually work. She's a Gallup-Certified Strengths Coach. She's an MBA. When she facilitates StrengthsFinder events, we usually hear about her unique combination of charm, wit, and professionalism.
*
She specializes in large-group speeches and training events. Out of her passion for bringing strengths to the world, she has served clients from small non-profits to Fortune 50 companies including Dow Chemical, Dell Technologies, and Berkshire Hathaway. Check out her style as a StrengthsFinder facilitator on this video playlist. You can also hear more in these audio clips about energy vampires and  tough conversations for leaders.
Top 5 CliftonStrengths Talent Themes
Maximizer | Significance | Learner | Communication | Futuristic
Fun Facts
Rancher, former resident of China and India, and horse whisperer out of Austin, Texas, USA.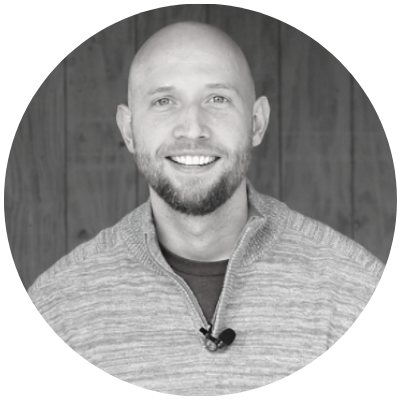 Meet Micah
As an ICF-Certified Coach, a Gallup-Certified Strengths Coach, and a trained facilitator, Micah has a warm and engaging presence. He has been invited to present at various conferences, including SXSW EDU 2020 and Building Business Capability (BBC). You'll love him as a CliftonStrengths trainer who also has real-world leadership and corporate experience. With over a decade of experience in strategic planning, business architecture, and information technology at a Fortune 100 company, Micah's experience working with teams and leaders at all levels helps him relate to the objectives and challenges of professional life.
Top 5 CliftonStrengths Talent Themes
Communication | Maximizer | Woo | Positivity | Activator
Fun Facts
Micah is a father of three children, music lover, international travel newbie, and aspiring polyglot (English, Spanish, German). He is based out of Austin, Texas (and soon Colorado).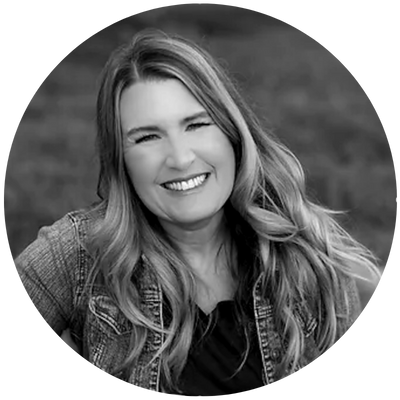 Meet Jennifer
Trained as a career coach, Jennifer loves to help people create more meaningful lives by loving their work and valuing the people they work with. An ICF Trained Coach, and a Gallup-Certified Strengths Coach, Jennifer has presented in MBA classrooms, professional conferences, small business conference rooms, and in corporate leadership development programs both online and in person.
*
A Master's Degree in Adult Education and experience in higher education provides an interactive approach to learning. Expect to be getting out of your chair to partner, work in teams, role play, brainstorm, write, collaborate, and laugh. She loves to tell stories and with a decade of experience teaching and writing about strengths, she has an anecdote for everything!
Top 5 CliftonStrengths Talent Themes
Communication | Connectedness | Maximizer | Woo | Relator
Fun Facts
Jennifer spent 14 years in Alaska and loves to tell stories, so be sure to ask her about the midnight sun, being chased by a mama moose, and how dark it really is in winter. She is now based out of Fort Collins, Colorado.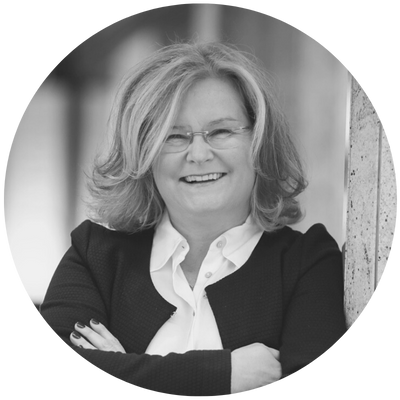 Meet Nicole
Conviction, Passion, People-focus – that's Nicole. She's a certified CliftonStrengths® Coach, as well as a professionally certified coach (PCC) with the International Coaching Federation (ICF). She's a graduate in Business Administration, which shines through in her team events and individual coaching. She loves to learn new things and never settles for "normal". Her great passion is to make others aware of the importance of human uniqueness and how this human uniqueness can be used to solve many of the problems we face. She applies this masterfully to team culture, mindfulness, and burnout at work.
Top 5 CliftonStrengths Talent Themes
Connectedness | Empathy | Maximizer | Positivity | Learner
Fun Facts
Nicole is based in Ingolstadt, Germany, and can present to your team in either English or German language.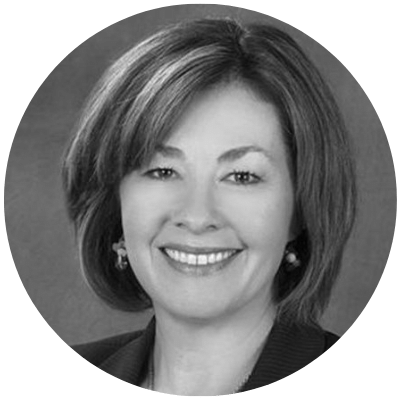 Meet Sara
As a CliftonStrengths trainer, she helps people leverage their unique talents so they can have greater impact and find meaning in their work. She's a Gallup-Certified Strengths Coach. With a Master's degree in psychology, it's no surprise that she's obsessed with human potential. She often serves as a "strengths translator" who can jump start communication and understanding in critical relationships at the office.
*
Her authentic and trusting style puts others at ease so they can have the conversations that matter most at work. Check out her style as a StrengthsFinder facilitator by watching her interview playlist.
Top 5 CliftonStrengths Talent Themes
Strategic | Relator | Individualization | Connectedness | Learner
Fun Facts
Sara is kept busy with 3 teenagers and 2 small dogs (who have big personalities!). She plays the piano and sings with a semi-professional choir. Sara is based out of Boston, Massachusetts, USA.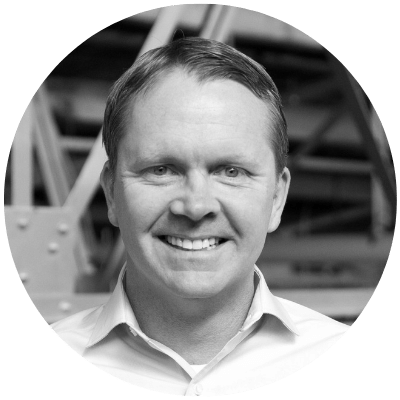 Meet Joseph
He's experienced in many industries, including banking, higher education, government, and technology. He specializes in sales teams. Joseph was trained by the Gallup Organization to be a CliftonStrengths trainer and consultant. He has served clients from state agencies to Fortune 500 companies like USDA, Best Buy, US Bank, UT Austin, and Penn State. He holds an MA degree in Theology and a BA in History. Check out his style in these StrengthsFinder facilitator interviews.
Top 5 CliftonStrengths Talent Themes
Focus | Woo | Achiever | Competition | Significance
Fun Facts
Volleyball coach, skier, and former practicer-of-Woo as a car wash attendant. Joseph is based out of Denver, Colorado, USA.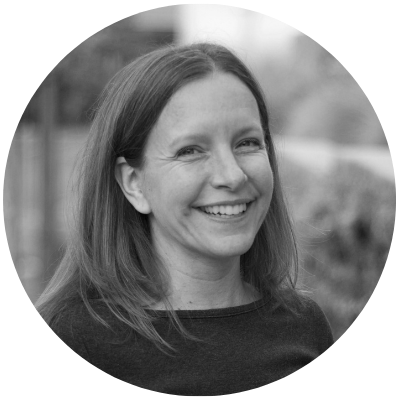 Meet Wendy
As a Gallup Certified Strengths Coach and an interactive StrengthsFinder facilitator, Wendy focuses on encouraging teams to live their natural strengths in such a way that improves individual and team well-being. Given her design, writing, and technology background, she especially loves working with creative, communications, and IT teams, as well as mission-driven organizations. Her CliftonStrengths Training style is collaborative, and masterful with breakout conversations.
*
Wendy holds an MA in Organizational Leadership and a BA in Illustration. Wendy's other passion is encouraging families. She has spent the past two decades deep in the trenches of child welfare, initially as a mom of two daughters, then as a foster parent and adoption advocate across three U.S. states and Nicaragua. These experiences have given her an expansive view of what we need to live our strengths well, and what happens when those needs aren't met.
Top 5 CliftonStrengths Talent Themes
Strategic | Communication | Input | Belief | Ideation
Fun Facts
Wendy and her husband have parented more than 24 kids, the vast majority of whom were teenage girls, since 2008. She's based in San Diego, California, USA.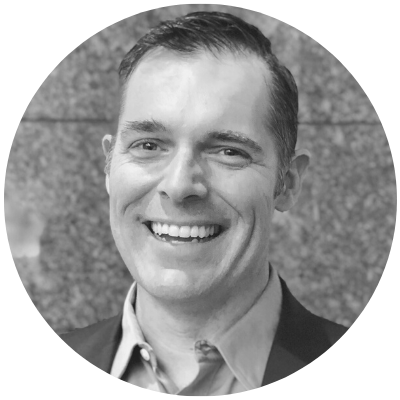 Meet Steven
As a former engineering manager, he knows both the hard and soft side of leadership. Throughout his 22 years in engineering, Steven also served as a trainer to Fortune 500 organizations as well as influencing and managing company-wide change management activities. Steven is an ICF Professional Certified Coach, a trained Facilitator along with Founder of multiple Toastmasters public speaking clubs. Steven specializes in helping introvert leaders find their voice so they can communicate and leave a positive impression without having to pretend.  Steven has served over 100 one on one coaching clients in addition to corporate clients such as BlackLocus (Home Depot Innovation Lab), James Edwards and Companies, and Austin Pallet Company. He holds a MS in Materials Science and a BS in Physics.
Top 5 CliftonStrengths Talent Themes
Harmony | Woo | Futuristic | Individualization | Empathy
Fun Facts
Father to 2 teenagers, mountain biker, and alcohol recovery volunteer based out of Austin, Texas, USA.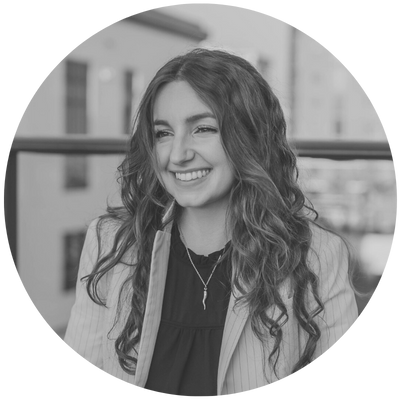 Meet Elena
Elena is a passionate people development strategist, which comes through as a CliftonStrengths Trainer. You'll see her producing and facilitating virtual StrengthsFinder events at Lead Through Strengths. Her special sauce is helping people with career pivots, and finding their career progression inside of their company. She fulfills her "why" through coaching and facilitating sessions on leadership, with a focus on student leaders of Greek organizations. She attributes much of her personal development to her experience at the University of Florida, where she earned both her Bachelor and Masters degrees in business.
Top 5 CliftonStrengths Talent Themes
Includer | Woo | Connectedness | Belief | Responsibility
Fun Facts
Elena has been skydiving, takes pride in her Italian culture, and loves adventuring, cooking, and drinking coffee! She is originally from Rhode Island and based in St. Petersburg, Florida.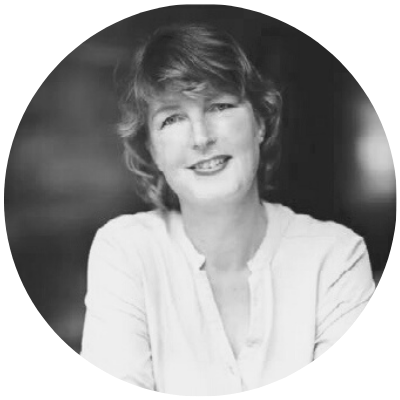 Meet Silke
Silke brings many years of international experience in IT consulting, including working at and with SAP. This extensive experience clearly impacts her work – with a strong view and enthusiasm for change and development opportunities. She's a Certified Co-Active© Coach and a Certified Strengths Coach (Gallup©), which she applies here in her role as CliftonStrengths Trainer. She has a special talent for building engaged employees who are wholeheartedly focused at work and committed to the company's interests.
Top 5 CliftonStrengths Talent Themes
Individualization | Strategic | Input | Connectedness | Relator
Fun Facts
Silke is a former night owl, mother, and a people-loving technologist from Germany.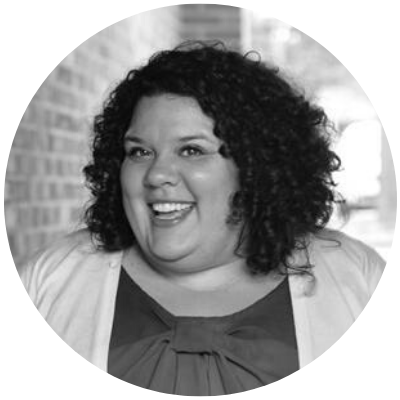 Meet Brea
With Brea as your CliftonStrengths facilitator or event producer, you're in for a treat! Affectionately known as "The Strengths Hype Girl" (thanks, Lisa), her contagious energy creates a fun, welcoming space for your team to learn and grow. You'll find her casual, conversational presentation style a breath of fresh air. As a master of metaphor, she'll help your team grasp complicated concepts in no time. Brea is a Gallup Certified Coach, and it is her pleasure to help you lead through strengths!
Top 5 CliftonStrengths Talent Themes
Communication | Woo | Activator | Futuristic | Connectedness
Fun Facts
Brea loves wine, jazz, and Jesus (but not necessarily in that order). When she's not hosting a Strengths Workshop, you'll probably find her hosting a game night, brunch, or jam sesh under the twinkle lights on her patio in Denver, CO.
1:1 CliftonStrengths Coaches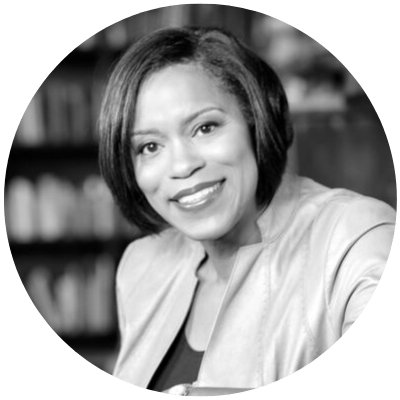 Meet Adriane
As a Lead Through Strengths referral partner and Gallup Certified Performance Coach, she accelerates your awareness of your strengths so you can aim them toward better performance and results. She holds a BA degree from the University of North Texas, and a Masters degree from Stanford University. Because we don't specialize in 1:1 strengths coaching in-house at Lead Through Strengths, we like to refer you to our friend Adriane. She's a carefully-vetted, incredible coach. You can reach out to her directly at adriane.wilson@strengthszone.com. Tell her we sent you, and you'll get the gold star treatment.
Top 5 CliftonStrengths Talent Themes
Achiever | Maximizer | Analytical | Intellection | Deliberative
Fun Facts
Adriane is a foodie, expert traveler, and mentor to many, out of Atlanta, Georgia, USA.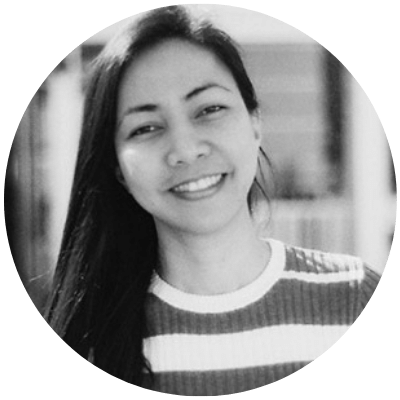 Meet Carmie
As a professional writer and editor at Lead Through Strengths, she makes sure the pieces of content that reach you are clear, relevant, and fun! After spending eight happy years with an international nonprofit child organization as a storyteller, trainer, and sponsorship relations team manager, she continues collaborating with others across the globe for the joy of human development and connection. She holds a BA degree in Journalism from the University of the Philippines.
Top 5 CliftonStrengths Talent Themes
Connectedness | Learner | Positivity | Intellection | Strategic
Fun Facts
Part-time fur-parent, part-time pro bono fur-employee. Still uses film cameras. Where books are home, she's home -- though her address is in Quezon City, Metro Manila, Philippines.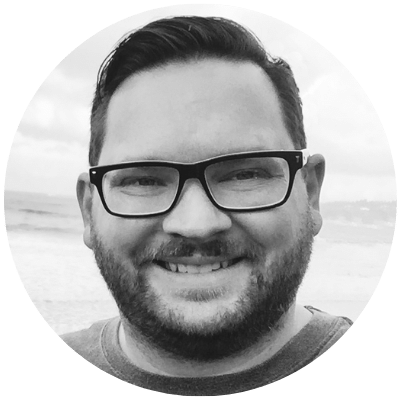 Meet Andrew
As the sound engineer for the Lead Through Strengths podcast, he helps you "get strengths-smart" by making your videos and podcasts easy to listen to. He's a multi-passionate guy who also does book marketing and lives a life of full adventure. He has a BA degree in Organizational Leadership.
Top 5 CliftonStrengths Talent Themes
Strategic | Futuristic | Learner | Relator | Ideation
Fun Facts
#vanlife adventurer, book marketer, and former resident of Romania. When he's not on an adventure in the van, Andrew is based out of Costa Mesa, CA, USA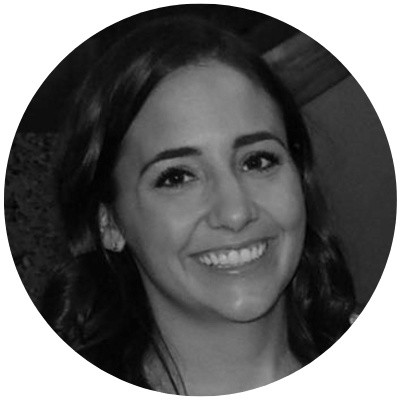 Meet Laura
Laura is a marketing strategist at Lead Through Strengths. She holds a Master of Science degree in Marketing from Texas A&M University. Next time you see Lisa in a video or email series, chances are that Laura had a hand in their inception. She's the perfect example of a StrengthsFinder combination of relationship and execution talents. You won't meet a kinder get-r-done professional in the workplace.
Top 5 CliftonStrengths Talent Themes
Connectedness | Empathy | Individualization | Responsibility | Discipline
Fun Facts
Newlywed, marathon runner, and dog lover who has just reached her goal of visiting 30 countries by age 30. Laura is based out of Austin, TX, USA.