Has your team read the book StrengthsFinder 2.0, and you don't know how to make it stick?
Do you want big things for your team, but you're constantly short in the spare-time-department?
Do you value meaningful development conversations, yet your team meetings constantly focus on operational updates and urgencies?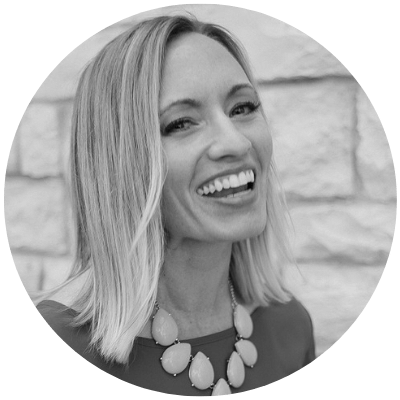 Hi! I'm Your Stronger Teams Facilitator, Lisa Cummings.
If you want more energy and efficiency at work, I can help you with that. As a high achiever, you've probably come to realize that doing everything yourself can only get you so far. Strengths-focused development is a collaboration "shortcut" that most leaders never leverage. Let's change that!
I've been nerding out on CliftonStrengths since 1999, after reading "First Break All The Rules." I did the assessment with my team, and it was a leadership game changer. I hope you'll join me over here in strengths land because, dang, it's great here.
It can help you see talents in your lowest performers. It can re-energize your bored rock stars. It can bring understanding between head-butting teammates. It's like giving your team their personalized Easy Button for how to get work done at their best.
Leverage the untapped potential on your team
There's always going to be a gap between the "aspirational you" and the "current you." That's a great thing because it means you expect yourself to continually grow as a leader. 
There's also a gap between you and the team. They have potential you haven't seen yet. There's so much capability hidden in each person. If you're not constantly mining for the strengths in each person, they get lost or buried or hidden away. Doing regular development, together as a team, helps you become more efficient. When you boost productivity through strengths-based development, it also feels energizing to each person doing the work!
Have you ever felt disappointed in the staying power of team building events?
If you have, you're normal. These meetings spark big ideas for collaboration. Then, the average work week hits you. Bang! Back-to-back meetings, hundreds of emails, and constantly-pinging instant messages. They make your inspirational off-site meeting feel like a distant memory after a couple of days. Watch the video to see how to make the "team building fade phenomenon" a thing of the past.
By participating with people from different companies, job functions, and countries, you get an awesome mix of strengths perspectives. Get your whole team a membership if you can.
One product. Three ways to buy:
$1,100 USD Per Year
Individual Membership
Attend the live events and office hours by yourself and then share the ideas with your teammates on your own schedule. If you have an annual budget or "tuition reimbursement" for personal development training or conferences, this might fit right in for you.

This is great for the self-proclaimed-personal-development-nerd (like us!) or for the team manager with a lower budget.
$3,000 USD Per Year
Team Membership
Do this membership B.Y.O.T. (Bring Your Own Team) style. You already have a full-time job. You can't spend 20 hours a week playing StrengthsFinder trainer on the side. Rely on us to bring the team-building conversations instead. Relax and get fully immersed with your team.

It's you + 9 more team members (up to 10 total). >10, you can add people to your membership for $300/each per year.
Custom Pricing for >l00
Enterprise Membership
A great solution if you want your entire department to join. For large companies, send everyone in a talent accelerator program or all people managers in your business unit. It's also perfect for talent development teams that need vendors to run their development programs.

When you use the Contact Us form to get a quote, be sure to tell us how many team members you want to include.
Your Frequently Asked Questions