12 Week Strengths Challenge
Here's a preview of the first six questions. To get the questions in a weekly email, click here to receive them in your inbox in a weekly cadence. You'll get extra pointers for taking the conversation beyond the surface level to really understand each person's motivators on the job.
I dare you to do this and not fall in love with your team. This challenge is simple. Have a meaningful conversation once per week for 12 weeks. The difficult part is carving out the committed time. If you feel time-pressure, you can even post these in a team slack channel or email. The most important thing is consistently caring about the conversation, not trying to sync up an hour to be together.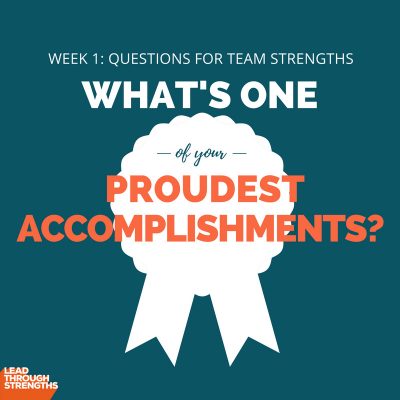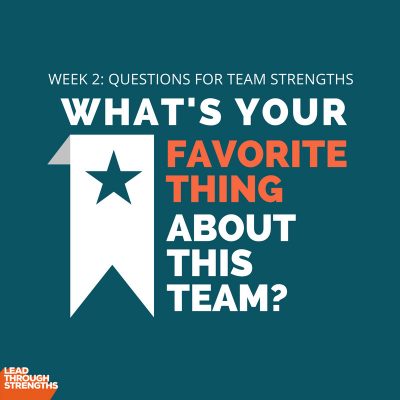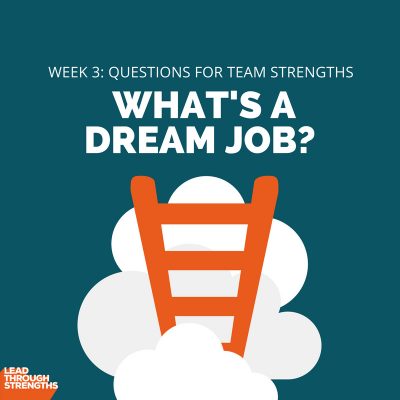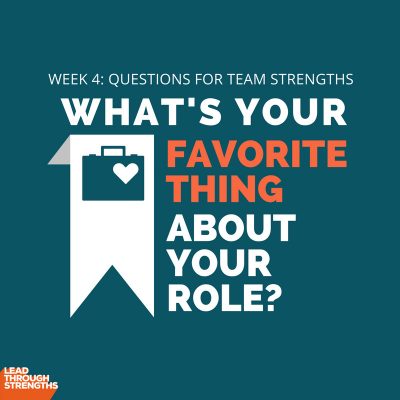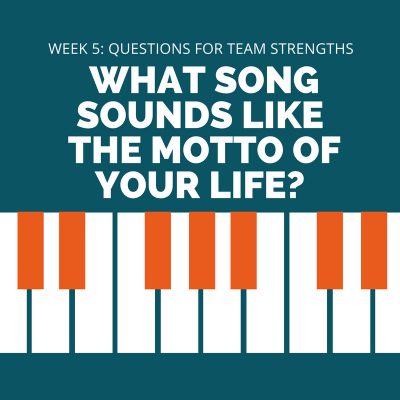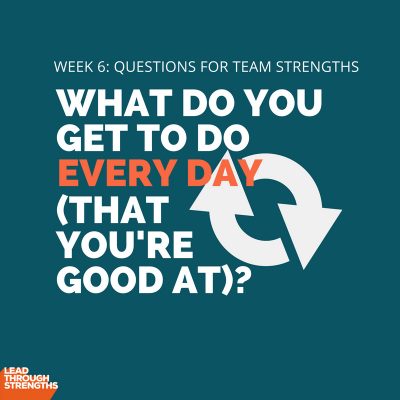 Come back for weeks 7-12. As soon as each podcast episode airs, we're releasing the next question here.
As an international speaker and facilitator, Lisa Cummings has delivered events to over 11,500 participants in 14 countries. You can see her featured in places like Harvard Business Publishing, Training Magazine, and Forbes. When she's not out spotting strengths in people, you'll find her playing drums, rescuing dogs, or watching live music in Austin, TX. Her Top 5 StrengthsFinder Talents are: Strategic | Maximizer | Positivity | Individualization | Woo.