How To Keep Your Resume Out Of The Trash Bin
Podcast: Play in new window
Subscribe: Apple Podcasts | Android | Email | Google Podcasts | Stitcher | TuneIn | Spotify | RSS | More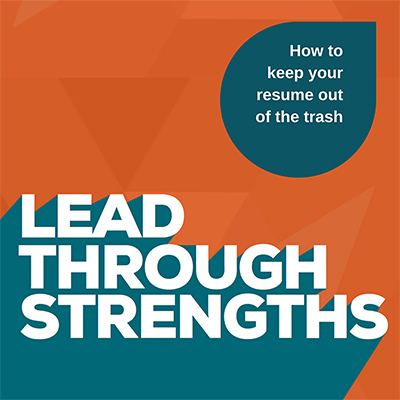 This Episode's Question
Hi. I have a question for you on resume composition. Now that I've been in the workforce for a while and have various roles under my belt, I'm struggling with what to include and exclude on my resume. How do you balance including roles and experiences you know are relevant (and you know show the right expertise)…and balance that with keeping it short enough that someone will want to read it?
What You'll Learn
– The truth about what a resume really is — and where to put the extra details that won't glue the recruiter's eyes to the page.
– How your email address can sabotage your application.
– Why you should know what a Google search of your name looks like (and social media search) — even if you lead a squeaky clean life.
– How you can use LinkedIn to add depth to your resume and to give you keyword goodness for recruitment searches.
– Why Objectives sections are a waste of paper.
– How to make a Summary section useful for a recruiter rather than a blah, blah, blah sleep inducer.
– Provocative thoughts on why saying you're driven and self-motivated can be a turnoff to a recruiter or hiring manager.
– What to do with jargon, acronyms, and "leftover" skills that keep making it through your resume versions over the years.
Resource of the Episode
Here are some recruiting and get-noticed tips from top talent acquisition experts. This article was written by one of my awesome clients, Talroo. They not only serve this space of connecting applicants and companies, but they also live what they preach by having one of the best company cultures around.
Related Episodes to Go Deeper on the Topic
To see why you need one resume for every job you apply for, listen to this episode