Major career shift – how to get someone to take a chance on you
Podcast: Play in new window | Download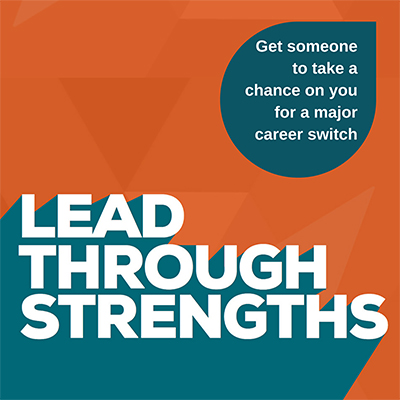 This episode's question
How do I  make the leap from an operational role to a sales role?
What you'll learn
– That you're not alone if this seems like a tough career conundrum.
– How you can make a major career change (even into an entirely new field) without having to start over in an entry level position.
– Ways that very small or very large companies can present great opportunities to switch departments or roles.
– How to go get real life practice in the newly-desired role rather than simply studying it from an academic viewpoint and crossing your fingers that someone would take a chance on you.
– Steps for building relationships with people who are already in the role: both your future colleagues and the leadership team.
Resource of the episode
Book –  Influence: The Psychology of Persuasion by Robert Cialdini.
Tweetable of the episode
If you don't ask, the answer is no. via @lisacummings
Subscribe
To subscribe and review, here are your links for listening in iTunes and Stitcher radio. Subscribing is a great way to never miss an episode – let the app notify you each week when the latest question gets published. You can also stream any episode live on the website. Just click through the title you like and there will be a player waiting for you on each page. See you there!
As an international speaker and facilitator, Lisa Cummings has delivered events to over 11,500 participants in 14 countries. You can see her featured in places like Harvard Business Publishing, Training Magazine, and Forbes. When she's not out spotting strengths in people, you'll find her playing drums, rescuing dogs, or watching live music in Austin, TX. Her Top 5 StrengthsFinder Talents are: Strategic | Maximizer | Positivity | Individualization | Woo.